Cooney
Freeze Block™
Prevent Freeze Damaged HVAC Coils
Stop worrying about frozen HVAC coils!
Freeze Block Coils are designed to prevent freeze-damaged coils. Available for fluid and steam coils for new air handlers and replacement coils.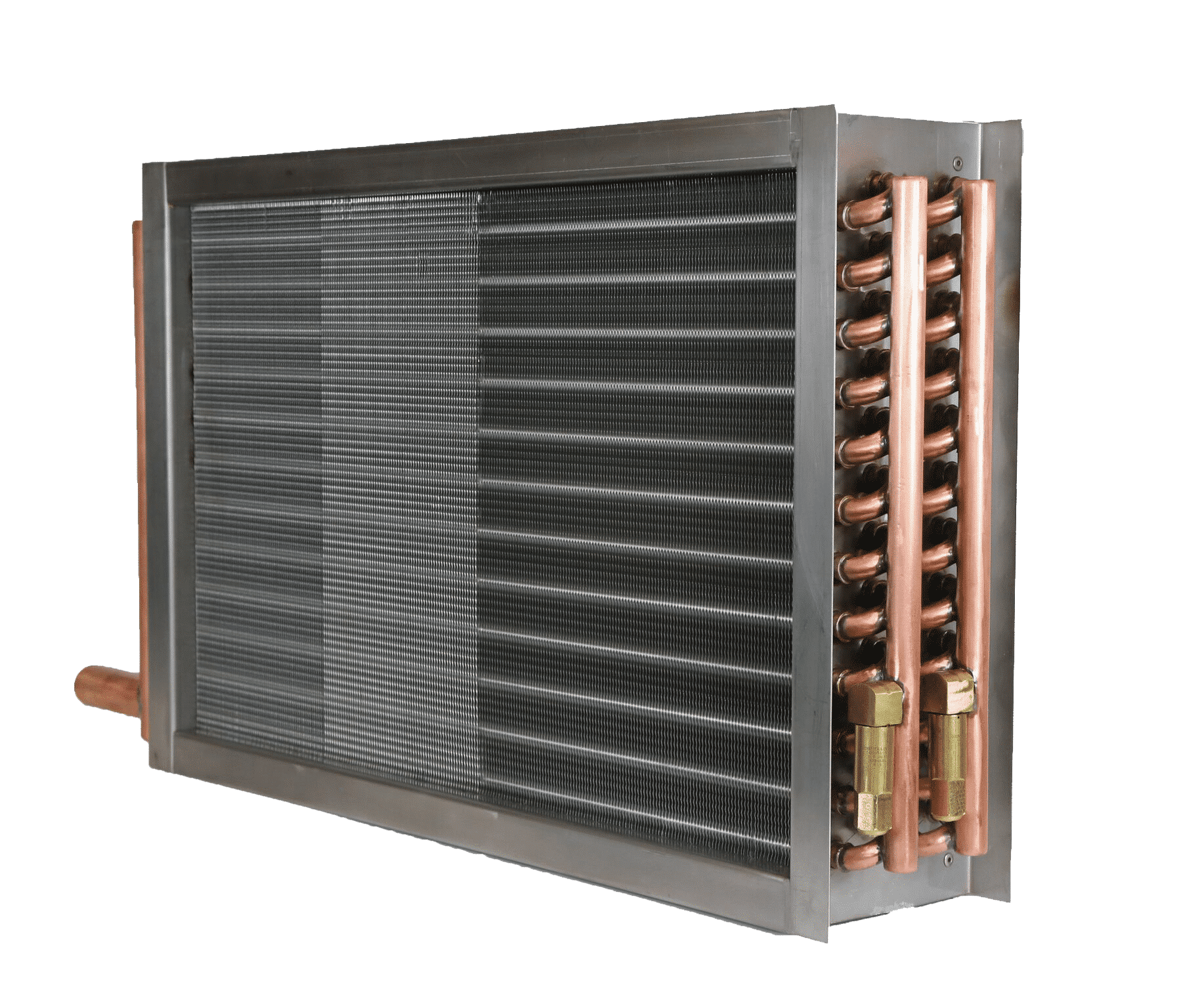 How Freeze Block Coils Work
Reduce future maintenance, downtime and coil failure
Freeze Block™ Valves sense changes in pressure & temperature
A controlled volume of water is displaced from the coil as it begins to freeze, Freeze Block™ valves then reseat to prevent flooding
In many cases, eliminates the need for glycol which increases efficiency
All Cooney Freeze Block Coils come with a minimum 30-month warranty against freeze damage
Add a Smart Coil System for instant notification of freeze events and a 48-month warranty
Available for hot water, chilled water and steam coils
Don't Get Ruptured!
Get Freeze Block™
At temperatures 32°F and below, water can freeze and expand, causing excessive pressures that result in coil damage within a matter of minutes. Consequentially, expensive and time-consuming maintenance, coil repair, downtime, and potentially serious subsequent damage from the thaw and flood often occurs.
System failures frequently happen. Thanks to Freeze Block technology, you can add another layer of protection, should a freeze occur.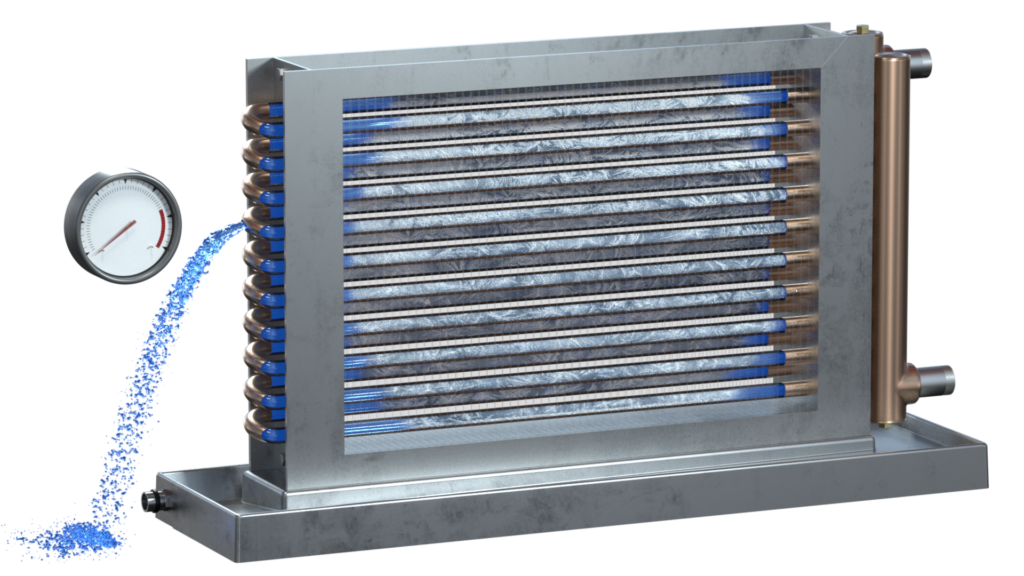 HVAC Coils Fail Prematurely due to Freeze Damage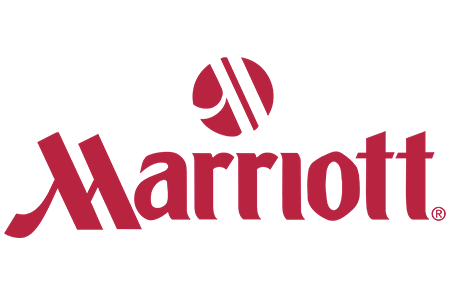 Marriott Downtown Philadelphia
Marriott / Herman Goldner
"These air handlers were a constant nuisance for the client; coils were rupturing every year. Since installing Cooney Freeze Block in 2011 we have yet to see a failure on any coils that were replaced by Herman Goldner Co., Inc. This product really does work."
-Rob Scanlan of Herman Goldner / Account Rep for Marriott Downtown Philadelphia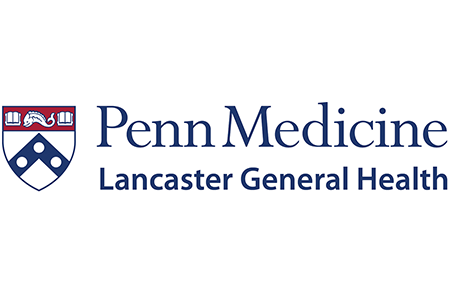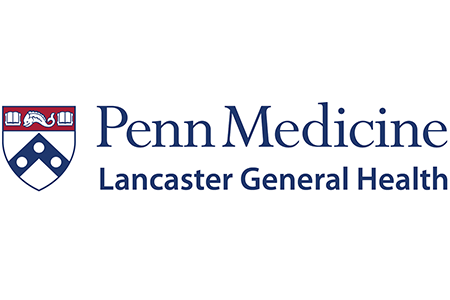 Penn Medicine
Lancaster Rehab Hospital / Spangler & Boyer Mechanical, Inc.
"They [Lancaster Rehab Hospital] called about a coil rupture on Unit #1. When they got there we found out the Freeze Block opened and saved this coil. First experience with this and I am thrilled with the results. The freeze stat failed to operate."
Scott Lankfordof Spangler & Boyer Mechanical, Inc.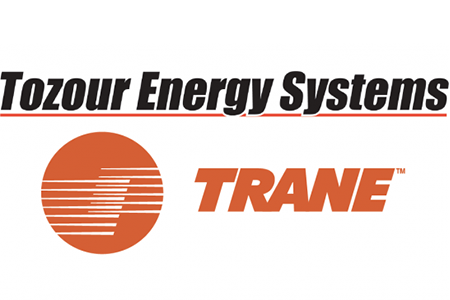 Tozour Energy Systems
"Water can freeze and rupture a coil in minutes, often faster than you can respond to a freeze stat alarm, the Cooney Coil helps eliminate this issue, as well as potential flooding and the associated damage."
-Bill Artowski Vice President of Sales at Tozour Energy Systems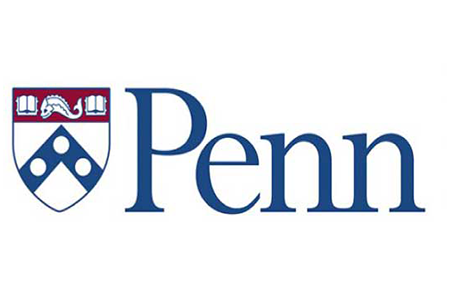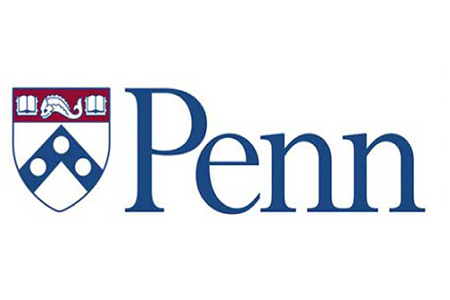 University of Pennsylvania
University of Pennsylvania / Industrial Mechanical
"We originally thought the coils ruptured when we found a patch of ice on the floor of the air handler. We were very happy that when our system failed, our coils did not rupture. Instead, the relief valves had discharged and when we thawed the coils they went back into operation with no leaks. We are happy that we went the extra mile and protected our HVAC coils with the Freeze Block technology. This event made believers out of us." 
-Roy Stein of University of Pennsylvania
Siemens
Siemens / Delaware Engineering
"This product did what we hoped by protecting our steam coils from rupturing and kept the heat on as a result."
-Jim Farrell of Delaware Engineering
Energy Analysis
Compare initial, energy and maintenace costs of glycol vs. Freeze Block coils.
All Freeze Block™ HVAC Coils are manufactured to spec, including pressure and temperature presets. Find out more about our detailed specifications. 
When it comes to keeping your building...
read more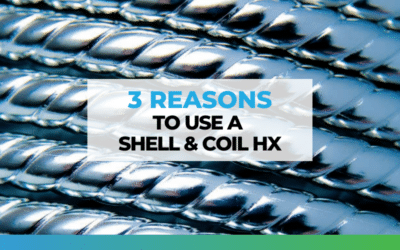 There are plenty of options in the steam-to-water heat exchanger market. The old standby has long been the shell & tube heat exchangers.  While these exchangers are an old reliable, a newer model is becoming more popular: the shell & coil heat exchanger. Learn more about the latest technology in heat transfer.
read more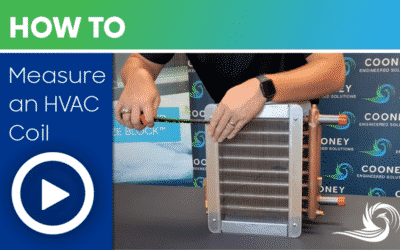 Learn the basics of how to measure an HVAC coil. Evan Jones walks you through the steps for measuring a replacement coil and gives you a few helpful tips along the way.
read more
Frequently Asked Questions
What makes Freeze Block Technology Unique?
Cooney Freeze Block was developed and patented by Cooney Technologies over a period of years. Unlike obsolete technologies on the market, it responds to both of the following freezing scenarios: freezing from the outside in and freezing from the inside out. Our solution has been proven to respond to both pressure and temperature threats simultaneously.
How much maintenance do Freeze Block coils require?
Once a Freeze Block coil has been installed onto your existing HVAC units, maintenance is minimal. Because Freeze Block contains very few moving parts, and no complex or motorized valves, it requires little or no maintenance.
Has this technology been deployed?
Cooney Freeze Block Technology is installed in HVAC systems all over the continent.
From Ford Motor Comany to GlaxoSmithKline to The White House our technology has found its way into a large number of HVAC systems.
We have thousands of active installations with 100% success.
Can I retrofit Freeze Block
Infield installation of this technology would be expensive and difficult due to the amount of brazing required and the general lack of access to existing coils. At this time, Freeze Block™ Technology cannot be retrofitted onto existing coils.
What does the Freeze Block Warranty Cover?
All Cooney Freeze Block™ Coils are backed by a 30-month warranty against freeze damage.  If you add the Smart Coil freeze alert system, we will extend that to 48-months protection against freeze damage!
Learn More
Can I put this Freeze Block in a new air handler?
Cooney Freeze Block technology is compatible with all air handling systems. Including catalog and custom air handling units.
Because our staff members are trained heat transfer specialists, they can size and select coils for your system while guaranteeing fit, form, and function. You can rest assured knowing that our Freeze Block technology will fit into your new air handling system.
Contact Cooney Engineered Solutions To Learn More About Freezing Coil Protection
Need freeze-proof coil protection for your heating or cooling coils? At Cooney Engineered Solutions, we go above and beyond to provide unparalleled engineering solutions, and above industry-standard products. We proudly serve customers across North America with our exclusive Freeze Block coils as well as various other advanced engineering components for optimal HVAC protection and performance for your heating coils.
Reach out for more information on how you can benefit from Freeze Block Coils from Cooney Engineered Solutions! Whether it's designing coils for your new custom HVAC system or getting you a better replacement coil, you can trust us to deliver high-quality products, such as HVAC coil protection, and unbeatable customer service.
Send Us a Message
Have a question or need some more information? Drop us a message and we'll get back to you!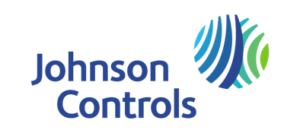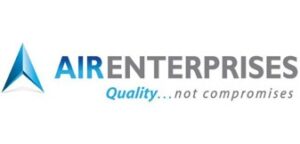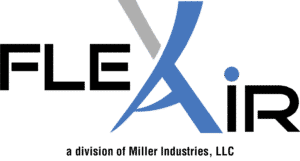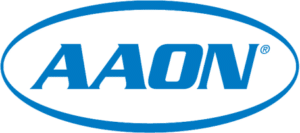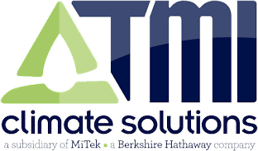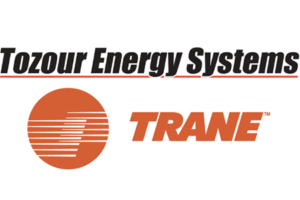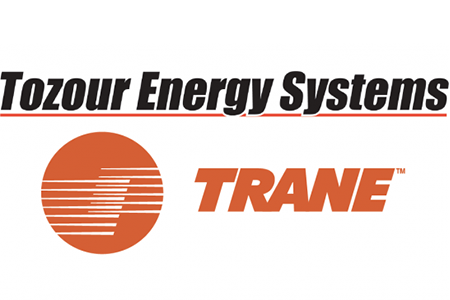 Several of the AHU manufacturers Cooney Engineered Solutions has worked with.
New Equipment HVAC Coils
Freeze Protection for New HVAC Systems
Freeze protection is key for critical facilities such as hospitals, pharmaceuticals, and universities that cannot afford to have the HVAC system go down. If you are installing a new system we can provide coils for any catalog or custom air handling unit.
Make Your HVAC Coils Smart
Instant Notification of HVAC System Freeze Risks
The Cooney Smart Coil System can help to protect your most vulnerable steam and fluid coils with 24/7 remote monitoring. Get notified instantly through the building automation system when potential issues occur.
Freeze Block™ Coils an Alternative to Glycol
Go Green and Eliminate Glycol with Freeze Block™ Coils
Glycol's thick viscosity and low heat transfer characteristics make for high energy consumption and maintenance costs.
Freeze Block™ with a Smart Coil System can make for a great glycol alternative in the right situation. Learn how much you can save by switching to fluid coils protected with Cooney Freeze Block™.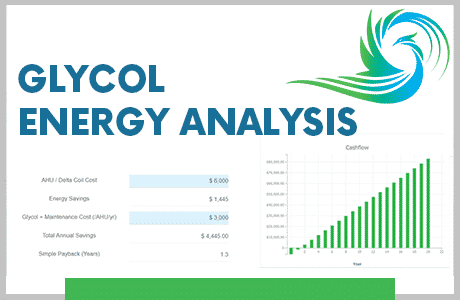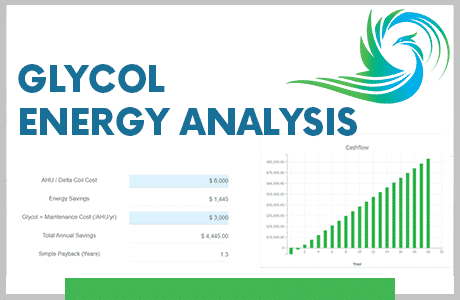 Protect Vulnerable HVAC Coils
Is Your Facility Prepared to Face the Freeze?
ASHRAE's COVID mitigation strategies include using more outside air and increase air turnovers. Is your facility prepared to face freezing conditions?
The Cooney Smart Coil System can help to protect your most vulnerable steam and fluid coils with 24/7 remote monitoring. Get notified instantly through the building automation system when potential issues occur.
Why Do HVAC Coils Freeze?
Stay one step ahead of frozen temperatures in the winter and prevent the need for HVAC coil replacement with our patented Freeze Block coils. Why commercial coils freeze is a complex question, but the result can be detrimental to your building. Common reasons why steam or fluid coils freeze include: controls failure, plant failure, power outage, human error, and improperly drained coils. Our Cooney coil freeze protection coils ensure that your fluid or steam coil last many winters with minimal maintenance required.
At Cooney Engineered Solutions, we understand how costly frozen HVAC coils can be to replace. Our Freeze Block technology is the perfect solution for protecting your coils from rupture at freezing temperatures. Our Freeze Block provides the ultimate freeze protection and eliminates any worries or stress associated with burst coils, potential flooding, and downtime. Our technology is as freeze-proof as possible, preventing your HVAC coils and heating coils from needing costly repairs.
Make It a Smart Coil
To prevent ruptured coils, Freeze Block automatically alerts your building maintenance team when it detects freezing conditions and communicates with the BAS to disengage specific systems. With fast reporting and instant coil protection, you'll be able to diagnose the root cause of freezing. Cooney Freeze Block coils, our revolutionary alternative to coil freeze plugs, keep your building operational even in frozen temperatures.
Frozen HVAC Coils Are a Thing of the Past
Our Freeze Block works with all types of fluid and steam coils. Backed by an impressive 30-month freeze protection guarantee, Cooney Coils are as close to freeze-proof as possible and can be constructed using the material that best fits your system. Our Cooney Coil technology will prevent rupture in freezing conditions so you can identify the cause of the freeze and return to normal operations as quickly as possible.
Want To Learn More About Cooney Freeze Block™ Coils?
Our products provide unbeatable freeze protection. At Cooney Engineered Solutions, we take pride in engineering revolutionary solutions that reduce maintenance and keep your building operating smoothly. If you'd like to learn more about Freeze Block or any other one of our solutions, don't hesitate to reach out. Our team is experienced in creating innovative coil freeze plug alternatives and other HVAC solutions.
Are You Ready for the Best Coil Freeze Protection?