Our virtual seminars enable engineers, owners, and contractors to find cost-saving and green solutions to their HVAC challenges.
We also offer on-site training and virtual one-on-one seminars where we can discuss your specific application and challenges.
Give us a call at 610-783-1136 or send us and email to set up a training.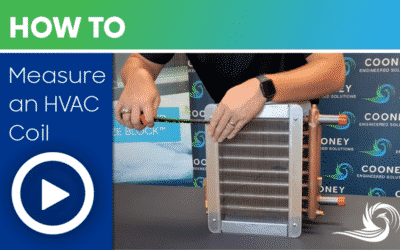 Learn the basics of how to measure an HVAC coil. Evan Jones walks you through the steps for measuring a replacement coil and gives you a few helpful tips along the way.
read more