Freeze Block™
Smart Coil
Freeze Block™ Coils
Use our energy analysis to calculate the increase in energy recovery and yearly energy savings of a Thermo-Pack vs. a Shell & Tube heat exchanger.
What is the true cost of glycol? Compare the cost of operating a hydronic system with glycol vs. water with Freeze Block™ freeze protection.
Use our coronavirus calculator to compare infectious disease strategy, efficacies, upfront price, and cost over time.
[White Paper] Why HVAC Coils Freeze & How to Prevent Failure
At temperatures 32°F and below, water can freeze and expand, causing excessive pressures that result in coil damage within a matter of minutes. Consequentially, expensive and time-consuming maintenance, coil repair, downtime, and potentially serious subsequent damage from the thaw and flood often occurs.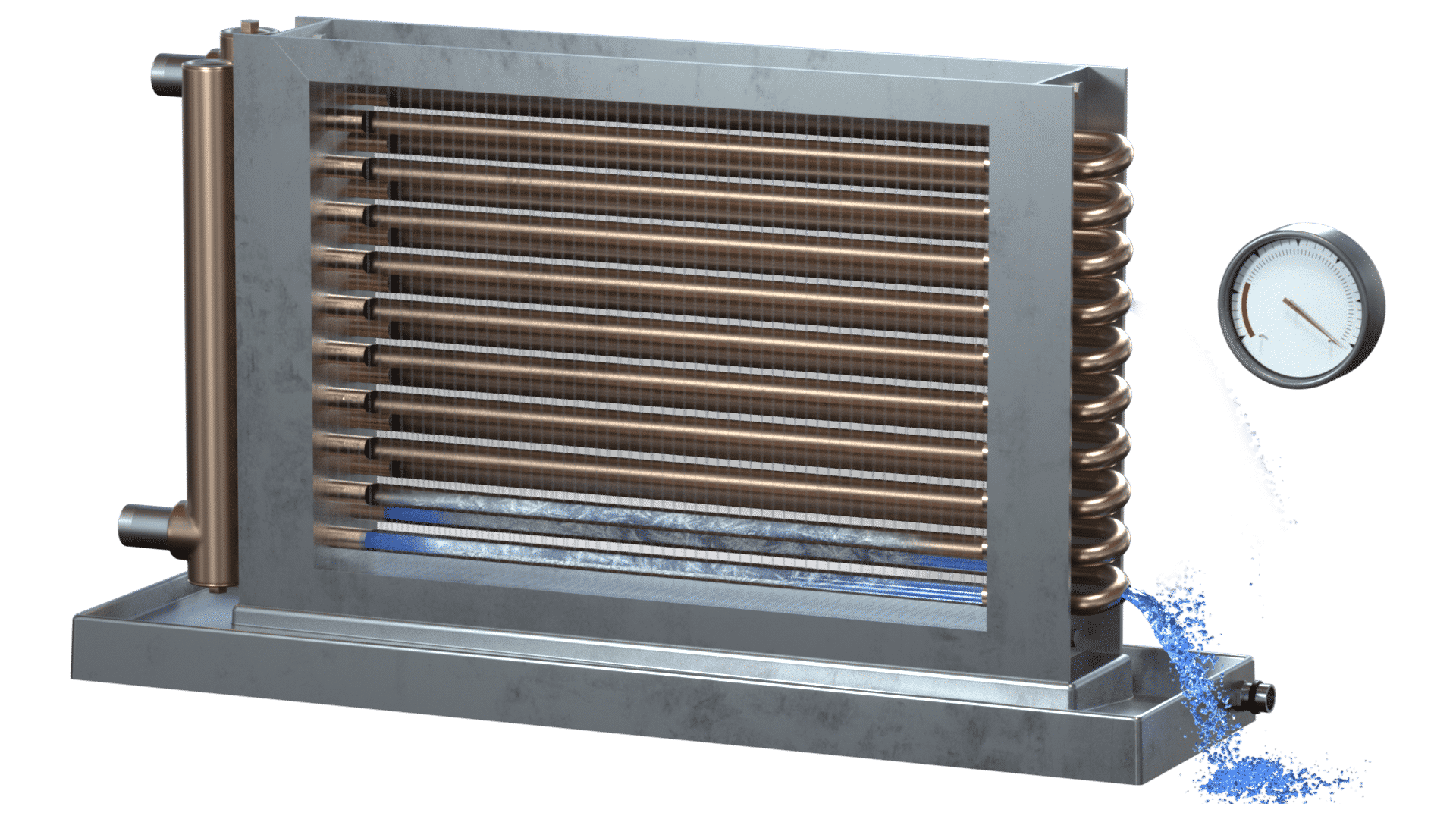 Download the
White Paper for Free
Webinars + Videos
Stay Up to Date on the Latest Products from Cooney Engineered Solutions