Engineered Solutions
Resource & Learning Center
Looking to build a business case for new HVAC technologies at your facility?
We're here to help with our calculators and ROI tools. Learn how upgrading technologies in your HVAC system can help you save money, energy and prevent future problems.

Glycol is commonly used in hydronic heating systems in cold climates to help prevent freeze damage. Its thick viscosity and low heat transfer characteristics make it costly to operate and maintain.
Discover how much glycol is truly costing your facility and build a business case for switching to water protected by Cooney Freeze Block coils.
Not all steam to water heat exchangers are created equally. See how much your facility can save with a Cooney Thermo-Pack compared to a traditional shell & tube heat exchanger.
ASHRAE has laid out several COVID mitigation strategies to prevent the spread of infectious disease through a building's HVAC system. These strategies include increased outdoor air, UVGI, and filtration. 
Use our calculator to compare these strategy efficacies, upfront price, and cost over time.
Latest HVAC News + Articles
Get an inside look into the latest heat transfer solutions available from Cooney Engineered Solutions at International District Energy's IDEA2023 Conference and learn how they can help you save time and money. Don't miss out on this must-attend event!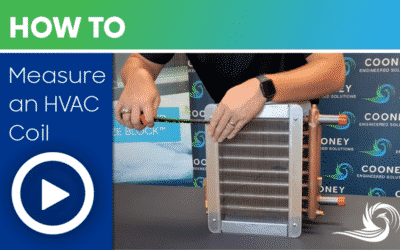 Learn the basics of how to measure an HVAC coil. Evan Jones walks you through the steps for measuring a replacement coil and gives you a few helpful tips along the way.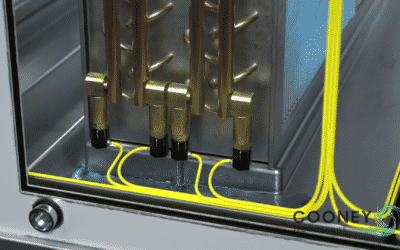 Wondering how the Cooney Smart Coil System works with Freeze Block™ coils? Watch this quick video and find out!
Have a Question? Leave us a comment below!Glycol: How Does it Impact My Buildings HVAC System? We'll be discussing how glycol impacts your HVAC system. In this webinar, you'll learn the advantages and disadvantages of using glycol. If you are currently using glycol or...
Subscribe to stay up to date on all Cooney Engineered Solutions news. The latest HVAC news and articles on emerging technologies and trends.
Send Us a Message
Have a question or need some more information? Drop us a message and we'll get back to you!