How to prevent
freezing
HVAC coils from damaging your building
Hopefully, you've never had to deal with a ruptured HVAC coil. If you have, you know that ruptured HVAC coils are a huge expense.  Not only do you need to replace the coil along with everything ruined from the flood, but you also have to deal with the potential mold and other environmental concerns.
If you are trying to run a business, especially an organization with critical areas that cannot realize downtime, a ruptured coil can mean much more than the cost of replacement. It can mean massive losses of products, experiments, and other costly items.
Luckily, you don't have to be condemned to winter after winter of frozen coils leading to ruptures. By following the advice below, you'll be able to avoid freeze-induced ruptures and the massive costs that can accompany them.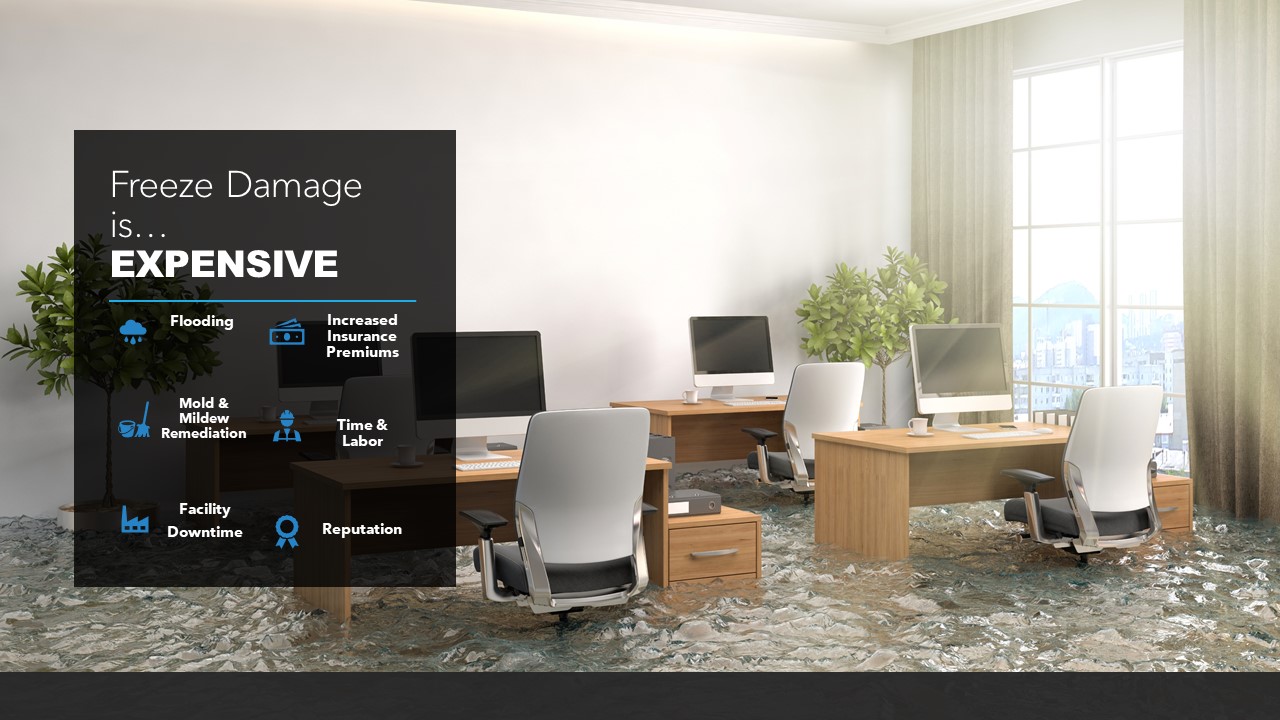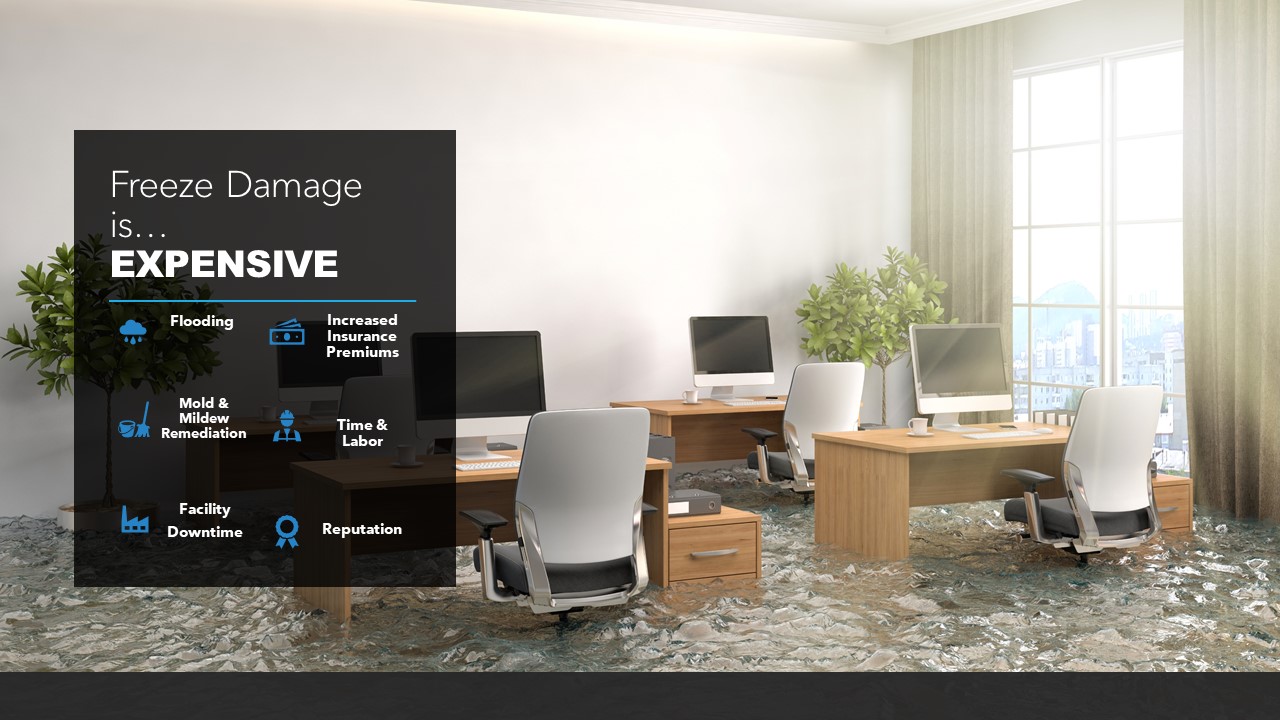 How To Prevent Ruptures In
HVAC Coils
Here is what Cooney recommends for all fluid and steam HVAC coils.
Check your antifreeze levels.

While there are many issues with the use of antifreeze within an HVAC system it is one way to help reduce freezing coils.  With proper levels of

antifreeze

in your air handling system, your coils are less likely to freeze. If the coil does not freeze, it can't rupture, and you've saved yourself a lot of money and stress!

Keep up to date on maintenance and repairs.

Air handling systems are

complex machines

, and they have many checks and safeguards in place against damage. Keeping up on your maintenance, emptying the drain pan, and making sure old parts get replaced swiftly all minimize the risk of failure.

Install the Cooney Freeze Block coil.

While antifreeze and consistent maintenance reduce the likelihood of freezing, there is no way to guarantee that your HVAC coils will not freeze. Thus, the best way to prevent your

coils

from rupturing is to install

Cooney Coil

's

Freeze Block technology

. This technology uses a patented system to control pressure and temperature within your

HVAC coils

and make ruptures impossible—even when your coils freeze! With over one thousand active installations and no ruptures, Freeze Block technology is guaranteed to keep your coils intact.
If you follow this advice, you shouldn't have any problems with coil ruptures. Remember that an HVAC coil rupture seems like something that won't happen to you—until it does!
If you're interested in Cooney Coil Freeze Block technology, you can read more about how it works here. To get in touch about preventing your HVAC coils from rupturing, give us a call or contact us through our webpage here. We look forward to hearing from you soon.