What is the True Cost of Glycol?
Glycol Freeze Protection Alternative
Glycol is commonly used in hydronic heating systems in cold climates to help prevent freeze damage. Glycol's thick viscosity and low heat transfer characteristics make it costly to operate and maintain. Typically when used, glycol has 5 to 10% higher operating costs than water.
Discover how much glycol is truly costing your facility and build a business case for switching to water protected by Cooney Freeze Block coils.
Free Energy Analysis
How much is glycol really costing you?
Enter your details below to get instant access to the free energy analysis…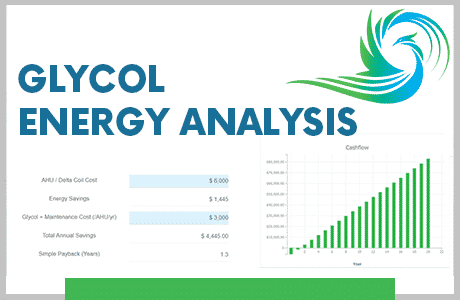 looking for more info on glycol?
Contact Us!