Cornell University Case Study
Learn how Cornell University is utilizing Cooney Thermo-Pack's to provide reliable, efficient hot water to residents in their North Campus.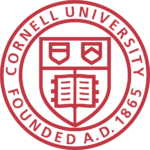 "Cooney Engineered Solutions worked with us and created what we wanted. The condensate sub-cooling and how cool we can get the condensate is great. We're getting more heat and that's a big factor with any kind of hot water conversion, to be more efficient"
Save energy, space and money.